Giving Opportunity
A Hand Up For Houston Families
Help Houston families facing housing eviction transition to improved income and financial stability
About this Giving Opportunity
$52,181.06
Donated of $8,500.00
Please help me support a Houston family by raising $8,500 for Raise Up Families' Hand Up Program during the month of March.
With just $8,500, Raise Up Families' Hand Up Program can transition a family in 9 months from housing eviction to improved income, financial stability and kids exceling in school. Reduced employment opportunities, business shuddering, global pandemic, and recent extreme winter weather is taking a toll on low-income families in Houston. For some families, this means facing eviction from their home. Housing instability can lead to repeatedly changing schools for some children, which impairs a child's education and social development.
RaiseUp Families ("RUF") seeks to ensure Houston-area kids have consistency in school by stabilizing housing for families facing eviction. Through RUF's 9-Month Hand Up Program, qualifying families achieve stability that allows 100% of the participating families' children to have a stable school environment.
What does the 9-Month Hand Up Program provide?
comprehensive case management, including development of a self-sufficiency plan, supportive counseling, and advocacy,
interim financial assistance to remain in housing and for basic living expenses (e.g., rent, utilities and childcare), and
job-related education and training to ensure financial independence at program completion.
What will your donation provide?
$5,000 = 9 months' subsidized rent for 1 family
$1,200 = 1 month's rent, utilities, apartment application fees, and a child's bed
$500 = 2 months' safe, after-school care for 1 child while a parent is working
$300 = 1 month's utilities
$100 = 3 months' transportation for 1 adult to and from work
$50 = 30-minute counseling session with licensed clinician (essential to healing those who experienced the trauma of homelessness)
$25 = 1 month's internet service for families (via school district rate)
Every $1 generates an estimated $20 in long-term value to participating families and the community through improved earnings and reduced dependence on safety-net services.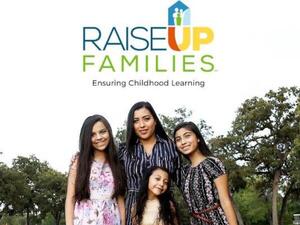 How Donations Work
Click any 'Donate Now' button and then decide your donation amount. You will then be forwarded to your payment processor of choice. Once your donation has been processed it will be sent to your charity of choice.
Need Some Help?