Giving Opportunity
BBQ, Beer & Spicy Sauces
Fundraising for GallopNYC – not-for-profit therapeutic horse riding
About this Giving Opportunity
$53,038.00
Donated of $50,000.00
Join in the festivities of BBQ, Beer & Spicy Sauces while raising money to help support children and adults with autism, cerebral palsy, PTSD and other conditions, through GallopNYC, a not-for-profit organization offering therapeutic horsemanship programs to children and adults with disabilities and special needs.
Your donation will mean more therapeutic treatment can be funded for children and adults in urgent need who don't have the financial resources to get this help.
Date and time: 5:30PM – 7:30PM, Tuesday 6 November (Election night)
Location/venue: Level 18, Training Room B. 125 West 55th Street (TV's with election coverage available)
Who's invited: All staff and external invitees/guests welcome
Donation:
Pre-event Purchase via Macquarie Community Link: $22
At door fee: $25
Donation in-lieu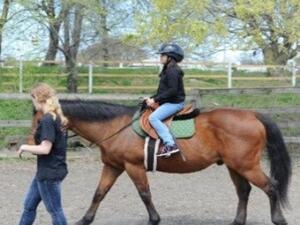 Causes in this Giving Opportunity

Forest Hills, New York, 11375, United States
How Donations Work
Click any 'Donate Now' button and then decide your donation amount. You will then be forwarded to your payment processor of choice. Once your donation has been processed it will be sent to your charity of choice.
Need Some Help?